Educational Resources
Educational Resources
Our Research Guides
Collections for the Classroom
Ancient and Medieval Coin Collection
(finding aid and digital images)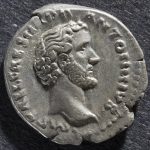 The collection was donated in 2008 by R. Timothy and Sandra Russell of Foley, Alabama. The University Libraries received the seventeen coins to facilitate teaching and to engage students directly with rare materials. The donation was championed by Dr. James Mixson, professor of history, and Dr. Kirk Summers, professor of classics, in order to enhance instruction in ancient and medieval history, mythology, and religion. The collection is available at Hoole Library.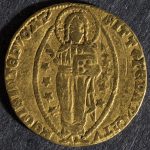 Unlike American coins, whose types remain static over long periods of time, ancient coins often changed from year to year and mint to mint. They reflected immediate social and religious concerns, served as a propaganda tool for politicians, and told of momentous historical events. The coins in the collection reflect these shifts and date from between 700 BCE and 1339 CE.
German Manuscript Facsimiles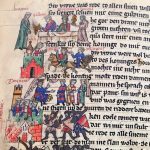 The Division of Special Collections acquired eight German manuscript facsimiles in 2014 with gift funds donated by Susan Tolbert in memory of her late husband, Dr. Lakey Tolbert. The reproductions are based on German manuscripts from the fourteenth century and were acquired for students of History and Modern Languages to use in their course work. These volumes are available in the A. S. Williams III Americana Collection, Gorgas Library Room 301.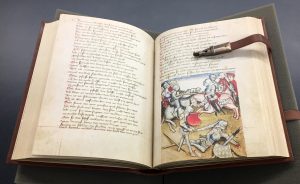 Students are able to read the text, see how the documents were bound, touch the printing material, and study illustrations and illuminations from the time period.

Das Nibelungenlied
Tschachtlans Bilderchronik
Liber Fundatorum Zwetlensis Monasterii
Weltchronik / Karl der Grosse
Chronik des Konzils zu Konstanz
Diebold Schillings Spiezer Bilderchronik
Die Sächsische Weltchronik
Die Ottheinrich-Bibel
Warner Map Collection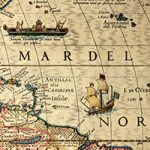 The Warner map Collection includes fine examples of 16th-, 17th-, and 18th-century cartography. The earliest of these is a 1585 Ortelius map of the world that clearly outlines the southeastern portion of what is now the United States. The Warner Map Collection was a gift to the University of Alabama from the estate of Mildred Westervelt Warner (1893-1974).
The Warner maps are all housed at Hoole Library; you can find them via our online catalogue or use the guide linked above to learn about them and see thumbnail versions. They have also been digitized, with high-res, zoomable images published at alabamamaps.ua.edu, also linked via the guide.
Publisher's Bindings Online (PBO)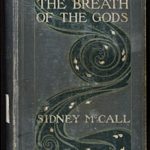 This joint project with the University of Wisconsin-Madison Libraries, funded by a National Leadership grant from Institute for Museum and Library Studies (IMLS), facilitated creation of a digital portal of decorative bindings for study.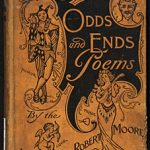 As the site explains it, Decorative bindings cover many of the books that people have in their homes today, but their owners are often unaware of their cultural and historical significance. These bindings reflect not only social and cultural history, but bibliographic history as well. PBO expands awareness of the book as artifact and of the role decorative bindings play in providing a window into historical, cultural, and industrial period of 1815-1930. This project increases the awareness of the general public about the importance of publishers' bindings as reflections of historical events, art movements, and the evolution of commercial binderies.
The site has a special section of teaching resources, with tutorials and lesson plans involving these materials. While all items can be examined online, those from UA Libraries are part of the Richard Minsky Collection, which is housed in the Hoole Library reading room and available for use.
Comics Collections
(information page, with links to lists of titles)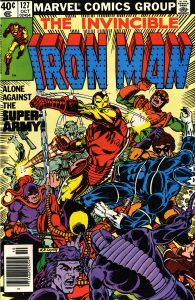 The Selesky Collection, available at Hoole Library, contains over 3400 comic books, most of them from the Bronze Age (early 1970s to mid-1980s). During this period, the strict rules of the Comics Code Authority gave way to stories that explored important social issues of the day, which can be seen in both the subject matter of the narratives themselves and the way they were illustrated. Superhero comics, especially from Marvel and to a lesser extent DC, are heavily featured in the collection, but it also contains a large number of children's titles and some important non-fiction comics from the 1950s and 1960s.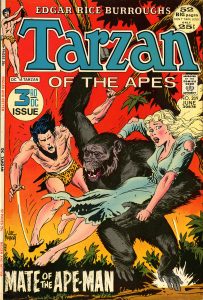 The Sneed Collection contains over 3600 comic books, from the Bronze and Modern Ages. The move toward more mature subject matter continued into the late 1980s and 1990s, when even darker storylines predominated. The collection's strengths are classic literature, movie, and television adaptations; genres such as science-fiction, fantasy, and horror; history-related titles, from historical stories to alternate histories; and non-fiction. It is especially strong in adaptations of the works of Edgar Rice Burroughs and comics abut war (usually WWI or WWII).
Comics make good teaching tools for many reasons. They are products of a particular time and place, providing students of history and culture an alternative resource for research. They can also be studied as literary and artistic products or serve as sites for practicing critical reading and visual analysis skills.
David Walker Lupton African American Cookbook Collection
(collection page, with link to list of titles)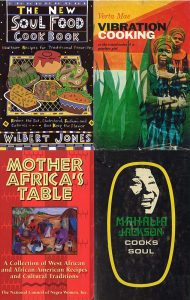 The collection was donated in honor of Lupton, who brought these items together through intensive effort over a period of ten years. It contains more than 450 cookbooks from African American cooks, dating back to 1827, making it one of the largest collections of its kind. The collection allows users to explore aspects of the relationship between food and African American history and culture. It is housed at Hoole Library.
Culinary texts yield far more than recipes when closely scrutinized, making them a rich source of information for a variety of academic disciplines. They are written from the point of view of an individual or a community and, as such, have much to say about ethnic identity, family and community life, social history, the roles of women and men, values, religion, and economics, as well as the more obvious fields of diet and nutrition, use of agricultural products, the food supply, and general food history.
Teaching Tools
From the National Archives
Primary Source Research & Classroom Resources – Tools for getting started using primary sources in the classroom, including lessons plans for various periods in American history
DocsTeach – Online tool for teaching with documents, including primary source sets and activities for various educational levels
From the Library of Congress
Education Resources – A variety of educational tools, including lesson plans and primary source sets, and a link to the blog Teaching with the Library of Congress
Using Primary Sources – A guide to why and how to use primary sources in the classroom
From other sources
Primary Source Sets – Curated by the Digital Public Library of America from a wide range of collections, they are broken down by subject and are accompanied by a teaching guide with discussion questions
TeachArchives.org – Offers pedagogical theory for analyzing historical documents as well as exercises to use in the classroom