University of Alabama Libraries Social Media Accounts
University of Alabama Libraries Social Media Accounts
The following accounts are official University of Alabama Libraries accounts. Designated University Libraries faculty and staff are responsible for the management of these accounts. If you have questions or concerns, please contact Michael Pearce, Director of Strategic Engagement, at pearc007@ua.edu.
University Libraries Social Media Statement of Purpose and Guidelines
Like
Follow
Subscribe
See
University Libraries Blogs

Keep up with what's happening in the Angelo Bruno Business Library: events, new information sources, new services, and more.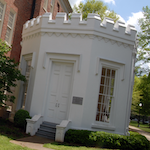 Highlights of new special collection items tied into exciting events, exhibits, happenings, initiatives, and news about the library.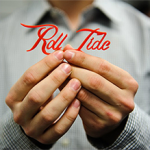 With R-Lib, we introduce new and popular resources, as well as changes in services, to faculty and others. Since the blog is "interactive," faculty are welcome to post and comment on the blog.
University Libraries Social Media Statement of Purpose and Guidelines
All University of Alabama Libraries social media activities are driven by our mission to support the teaching, learning, research and information needs of the University of Alabama. University Libraries uses social media to increase awareness of and accessibility to its programs, resources and services, as well as promote library sponsored events. University Libraries utilizes a variety of social media platforms to connect and engage with students, faculty, staff, alumni, parents, and friends of the library.
The foundation for our social media guidelines are: The Mission Statement of the University of Alabama and the University of Alabama Libraries, enumerated in our Strategic Plan, the Community Standards and Social Media Best Practices of the Division of Strategic Communication, the University of Alabama Code of Student Conduct, the University of Alabama Code of Ethical Conduct and the Code of Ethics of the American Library Association. Our social media activities reflect our mission and values, including information access, knowledge creation, and discovery, cultural preservation, service, and fostering a learning environment that supports inquiry, critical thinking, and a diversity of perspectives in a respectful and civil context.
Engagement
We encourage patron questions, comments, and engagement on all library social media platforms. The library's social media accounts are monitored regularly for patron messages. Patrons who send questions to library's social media accounts while the library is closed, on holidays or during the evening or weekend hours should expect a reply when normal operations resume. Our chat and email reference service, http://ask.lib.ua.edu is available 365 days a year for patrons needing assistance.
Disclaimer: We are not responsible for comments, posts, or replies made by visitors. Comments posted also do not in any way reflect the opinions or policies of The University of Alabama. While we welcome all feedback and encourage engagement in the social space, all comments will be moderated, so please be respectful of comments posted by others. We ask that all users refrain from hate speech or profanity.
The following types of posts or comments by our followers are subject to deletion:
Posts/comments that are off topic of the original post
Posts/comments that harass, threaten or abuse others
Posts/comments that could be perceived as offensive
Posts/comments that are commercial advertisements
Posts/comments that are spam
Posts/comments that support a political candidate or initiative
Posts/comments containing links
Posts/comments featuring unlawful activity
Posts/comments that are repetitive in nature
Posts/comments that attack any group or individual, including other users, prospective and current students, administration, faculty, staff or any other University personnel
Posts/comments containing profanity, racist, sexist, discriminatory or derogatory content
Comments from our followers that are in the context of the original post and do not commit any of the above violations will be allowed to stand, regardless of tone.
**Continued violations of the above guidelines could lead to poster being blocked or banned**
University Libraries does not collect, maintain, or otherwise use personal information stored on any third party site in any way other than to communicate with users on that site. The Library may contact you to seek permission to use your content in another forum, but will never do so without explicit permission and credit. Users may remove themselves at any time from the Library's "friends" or "likes" lists. Users should be aware that third party websites have their own privacy policies and should proceed accordingly.