The University of Alabama Libraries Special Collections is committed to acquiring, processing, preserving, and making available primary sources and other rare materials that support the teaching and research missions of The University of Alabama.
In addition to documenting the historical and cultural experience of the state and people of Alabama and The University of Alabama, our collections focus on Southern history and culture; exploration and settlement of territory in the Gulf of Mexico; Civil War and Reconstruction; slavery, abolition, and emancipation; and African American history with special emphasis on the Civil Rights Movement.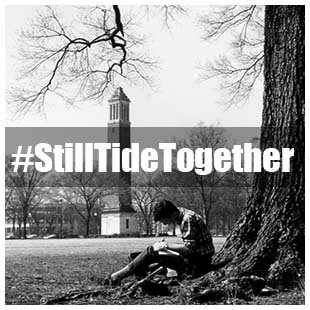 Documenting Life During the COVID-19 Pandemic
Like many archives and museums across the country, we're interested in documenting how you're experiencing this extraordinary time of global pandemic. Please consider contributing your thoughts and experiences to our collection project, Still Tide Together.