ADHC Projects
ADHC Projects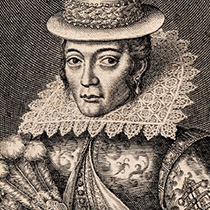 Heather Miyano Kopelson is creating a pedagogical project with her students in repeated iterations of HY107 American Civilization to 1877, exploring America's history before permanent European settlement. The website houses student video projects on a particular facet of early American history, in addition to a student-generated webliography on different important topics in this field for use by other students and scholars in this field. Students have also taken a creative approach by designing their own historical monuments commemorating moments in this period of history which they determine to be of particular historical significance, and these are also displayed within this digital resource, and will continue to be augmented by students in future semesters.
Project Collaborators:
Heather Miyano Kopelson (History), Muzel Chen (ADHC), Emma Annette Wilson (ADHC)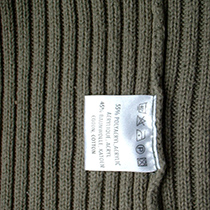 American Fashion and Fabrics
American Fashion and Fabrics is a journal published under various guises between 1946 and 1986, and whilst parts of it have been catalogued, this project aims to index portions of this trade magazine which have not been documented to date in a publicly accessible setting. Currently in the early stages of developing a suitable metadata schema to capture the elements necessary to make features such as advertisements, interviews, articles, and advertorials about very technical subject matter relating to textiles and textile production, including textile swatches and manufacturing details, our long-term aim is to produce a public access index of this fascinating trade publication to enable more students and researchers in a variety of fields to call on it as a research resource.
Project Collaborators:
Amanda Thompson (), Mary Alexander (Metadata Librarian), Vanessa Unkeless (Metadata Librarian), Muzel Chen (ADHC), Emma Annette Wilson (ADHC)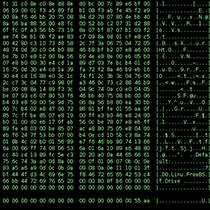 Cybercrime
The Cybercrime website is a one-stop digital resource for researchers and the general public, providing information about digital crime, its history, terminology, and evolution, as well as details about what to do if you encounter it. The site will incorporate a detailed webliography about the field for researchers, as well as a stream of references and links to new publications and news stories about cyber crime. A work in progress, it will continue to grow over the coming years.
Project Collaborators:
Diana Dolliver (Criminal Justice and Cyber Criminology), Muzel Chen (ADHC), Emma Annette Wilson (ADHC), Brett Spencer (formerly University Libraries)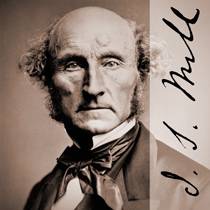 Digitizing The Marginalia of John Stuart Mill
This project is being conducted in partnership with the Special Collections division of the Library of Somerville College, Oxford, which houses the library of John Stuart Mill and his father, James Mill. We are working together to create a multi-faceted open access digital resource showcasing the manuscript marginalia written in texts by both J. S. Mill and his father, enabling researchers and students to read these alongside scholarly writing about these materials. The website will also furnish researchers with a suite of supporting materials giving context to the marginalia, and more broadly the rest of Mill's holdings. The project is in very early stages of development, and Professor Pionke has recently been
Project Collaborators:
Albert Pionke (English), Muzel Chen (ADHC), Emma Annette Wilson (ADHC)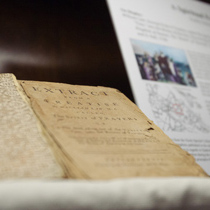 Historical Archives and Storytelling
UA Genealogies: Historical Archives and Storytelling is a digital archive of the extraordinary family histories discovered by students in Lauren S. Cardon's EN103 Advanced Composition course. Using a variety of digital and archival resources including the W. S. Hoole and A. S. Williams III Special Collections, students explored their genealogies, creating written narratives documenting particularly significant people or moments in their family histories. UA Genealogies showcases students' findings about their heritage: in the Narratives section users can browse full-length stories, whilst the Map section displays these stories geographically to give a sense of the global origins of our community at the University of Alabama. Over time, this project will be added to by students participating in future iterations of this course to build a rich narrative documenting the history of the UA student community.
Project Collaborators:
Lauren S. Cardon (English), Muzel Chen (ADHC), Emma Annette Wilson (ADHC)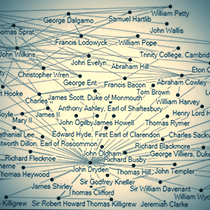 EMNON
Headed by University of Alabama graduate students in the Department of English, in partnership with Dr. Emma Annette Wilson and the ADHC, the Early Modern Network Of Networks, EMNON, uses Digital Humanities techniques to visualize the intricate network of relationships connecting key figures in early modern literary and intellectual culture. Centering on the networks belonging to and shared by poets and politicians Andrew Marvell and John Milton, EMNON offers a new understanding of how early modern writers and thinkers related and interacted. An ongoing project, the site will continue to grow in coming years as students and researchers here and further afield contribute to it, allowing us gradually to visualize the social network of key early modern writers and thinkers.

Project Collaborators:
Emma Annette Wilson (ADHC), Members of EN666: Bretton Chatham, Barry Cole, Emily Donohoe, Shannon Dullard, Geoffrey Emerson, Diamond Forde, Amanda Fowler, Emma Pitts, Matthew Smith, Allison Wheatley (all Department of English)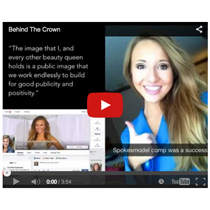 #CyberSelf
#CyberSelf is a web project showcasing digital narratives produced by students in Krystin Gollihue's iteration of the composition course EN101 in Fall 2014. Each student created a digital narrative discussing a tradition, object or other emblem of a discourse community to which they belong, drawing on textual, audio, and visual components to explain how their subject represents their community. The project is iterative and will continue to grow as future semesters' students contribute their own narratives to its rich digital tapestry.
Project Collaborators:
Krystin Gollihue (English), Muzel Chen (ADHC), Emma Annette Wilson (ADHC)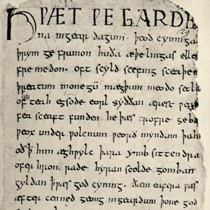 EN British Literary Student Timeline
This website is designed for and populated by undergraduate students taking survey courses in British Literature. Students are responsible for writing short texts situating the literary works which they are studying in the time period in which these works were created. These student-generated blurbs appear on a digital timeline to enable users of this website to achieve an understanding of British literary texts in the context of the historical and literary cultures surrounding their original production. This project will continue to grow with each new iteration of students taking EN205 with Geoffrey Emerson, enabling peer-to-peer learning from semester to semester.
Project Collaborators:
Geoffrey Emerson (English), Muzel Chen (ADHC), Emma Annette Wilson (ADHC)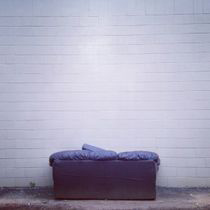 Trash Poetica
Trash Poetica is a digital poetry project which combines creative writing with mapping technologies to chart and repurpose the items which are being discarded as "trash" in Tuscaloosa. Its aim is to explore the ways that trash or garbage can be re-envisaged and take on a new, productive life if approached through a creative lens, as well as showcasing the wide-ranging environmental impact of the discarding process on our local community.
Project Collaborators:
Katy Rossing (English), Ryan Bollenbach (English), Muzel Chen (ADHC), Emma Annette Wilson (ADHC)