ADHC Projects
ADHC Projects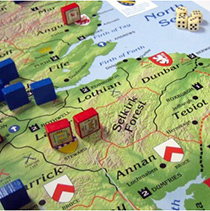 Professor Erik Peterson (History) assigned his students to make a digital resource about the history of games and gaming in course HY300-001. The games considered range from the Royal Game of Ur (2500+ BCE) to Monopoly (1933), to video games such as The Elder Scrolls V: Skyrim, and in the course of a compact May-mester, students wrote session reports documenting the experience of game play which they posted to this online archive. Research and Instructional Services Librarian Brett Spencer collaborated with Professor Peterson and the ADHC, furnishing a tailor-made bibliographic instruction session which taught students how to find appropriate secondary sources about different facets of the history of gaming.

Project collaborators:
Erik Peterson (History), Brett Spencer (Library), Emma Annette Wilson (ADHC), Muzel Chen (ADHC)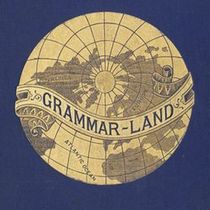 Grammar-land is a digital version of an exhibition of materials from the W. S. Hoole Special Collections Library. It chronicles the various trends and techniques of grammatical education in America from 1700 to 1930, encompassing subjects ranging from sentence diagramming to children's textbooks or pedagogical aids for grammatical instruction, as well as investigating the role played by grammar in the founding of American democracy.
Project Collaborators:
Russell Hugh McConnell (English), Muzel Chen (ADHC), Emma Annette Wilson (ADHC)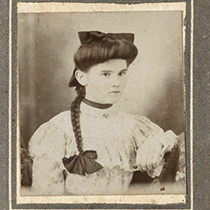 The Southern Cartes de Visite Collection is a recently-digitized group of 3,356 photographs from circa 1850 to 1900 from the A. S. Williams III Americana Collection. The ADHC was part of a larger collaboration within the University Libraries to create a digital map depicting the locations of photographers, studios, and galleries represented within the collection of cartes de visite, creating an interface in which users can browse the collection geographically, or filter it by photographer. Users can also access a link to the Acumen database to see and manipulate the cartes de visite photographs. The cartes-de-visite, or "visiting cards," are part of the A.S. Williams III Americana Collection at The University of Alabama. The photographs represent an impressive range of southern studios during a time when the prints were the most popular and inexpensive form of portrait photography. Small (2 1/2 by 4 1/2) albumen images mounted on cardstock, cartes-de-visite allowed customers to quickly and easily share photographs with friends, family, and colleagues. Many prominent and lesser-known photographers are represented, and the collection serves as a valuable resource for historians of the South, genealogists, and the general public.
Project Collaborators:
Christa Vogelius (formerly CLIR Fellow for the A. S. Williams III Collection, University Libraries), Chris Sawulas (CLIR Fellow for the A. S. Williams III Collection, University Libraries), Will Jones (Web Services, University Libraries), Muzel Chen (ADHC), Emma Annette Wilson (ADHC)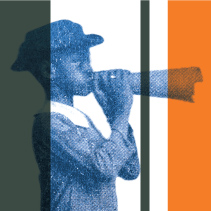 From September through January 2015, Wade Hall's Library: The Poetry of History is on display in the Pearce Foyer of the Gorgas Library. Curated by Amy H. Chen, Muzel Chen (ADHC) designed and created the digital images and visualizations used within the exhibition which explores the books collected by Wade Hall, a major donor to the University Libraries and the Division of Special Collections. Wade Hall's library allows researchers to see the full flowering of American writing through nearly 17,300 titles that date from 1779 through the 1990s. These books encompass a wide range of genres, including poetry, prose, travel narratives, religious tracts, abolitionist material, government documents, and cookbooks.
Project Collaborators:
Amy Chen (CLIR Fellow, W. S. Hoole Special Collections), Muzel Chen (ADHC)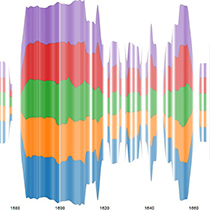 Modelling Early Modern Logic (I)
Was Aristotle or Ramus a more influential logician in the early modern period (1500-1750)? Emma Annette Wilson used topic modelling to begin to provide a quantitative answer to this question to corroborate with qualitative analysis of archival texts. Transcribed text from over 500 logic textbooks from 1500 to 1750 was analyzed using the Zotero plugin Paper Machines, producing topic models and decade-by-decade word clouds charting the rise and fall of trends in early modern logic, the subject described repeatedly as the "art of arts, science of sciences", which provided the foundations for all forms of discourse in the period. The results of this large-scale data analysis are presented in a chapter in the Brill Companion to Ramism edited by Sarah Knight and Emma Annette Wilson (currently under review, scheduled for publication in 2015), and were also displayed in a poster presentation at the Texas Digital Humanities Consortium conference in April 2014.
Project Collaborators:
Emma Annette Wilson (ADHC), Muzel Chen (ADHC)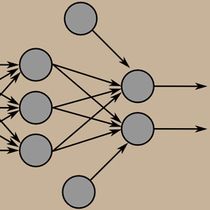 Mapping Hotspots in the Early Modern Social Network
The development of logic in the early modern period was propelled by a comprehensive network of scholars working throughout Europe and the Americas, spanning the confessional and polemical spectrum. This project is a precursor of the large-scale EMNON project hosted at the ADHC, and used network diagramming software to chart relationships between specific subsets of the vast scholarly network of logicians and writers working between 1500 and 1750. NodeXL was employed to visualize connections between Puritan and Presbyterian logicians which enabled the transmission of a very specific brand of logic from France to the Netherlands, England, and ultimately North America where it formed the basis of the syllabus in this subject at Harvard and Yale in the seventeenth- and eighteenth-centuries. This research was presented in a paper at the Sixteenth-Century Society Conference in October 2014.
Project Collaborators:
Emma Annette Wilson (ADHC)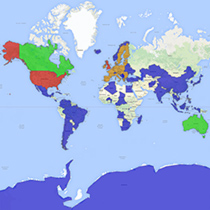 Securing Cyberspace from Misuse: Evaluating Drug Trafficking on the Tor Network
Diana Dolliver was presenting her research on matters of cyber security and the scope of criminality on the Tor Network, and the ADHC collaborated with her to produce digital maps visualizing her findings for the XVII Conference on Telecommunications and IT Security (SECURE 2014), CERT-Polska, in October 2014.
Project Collaborators:
Diana Dolliver (Criminal and Social Justice), Muzel Chen (ADHC)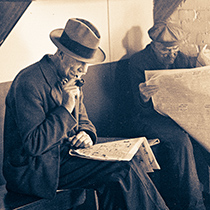 Hobo News Digital Archive
This project is a collaboration between the ADHC and the St. Louis Public Library which aims to digitize the extremely rare newspaper publication Hobo News from the early twentieth century, and ultimately to make this digital collection available to the public. The Hobo News was created by and for hobos, including a gregarious variety of materials from reports from workers' societies and conventions to creative re-writings of hymns and popular tunes aiming to propagate socialist ideals, as well as adverts placed by families seeking lost or missing relatives who they hoped might be known among the travelling community. There is only one known complete run of the Hobo News extant to us today, housed in the Special Collections of the St. Louis Public Library, and they are graciously partnering with us to create a proof-of-concept site which we hope will later grow and be available publicly. Ultimately, we aim to incorporate not only scans of the publication on the site, and to make these fully searchable via OCR and detailed metadata, but also to create visualizations showing the geographic range and spread of the publication and its contributors which will highlight its very specific relationship with St. Louis and other key hubs in the early twentieth century. <
Project Collaborators:
Lynne Adrian (American Studies), Brenda McDonald and the executive team at St. Louis Public Library, Tom Wilson (University Libraries), Mary Alexander (Metadata Librarian), Todd Wallwork (Metadata Librarian), Muzel Chen (ADHC), Emma Annette Wilson (ADHC)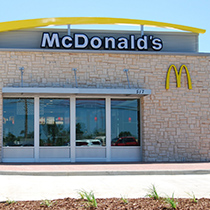 Tuscaloosa Environmental Digital
Tuscaloosa Environmental Digital (TED) is the first phase of a long-term project which aims to culminate in the creation of a digital hub for environmental history. TED showcases projects created by students under the direction of Bartow Elmore, investigating the environmental history of Tuscaloosa, focusing on the central industries that have operated in this university town over the past fifty years. Students have researched specific businesses and their environmental impacts and initiatives, adding their findings to an interactive map on the TED website. TED is an iterative project, and students in Fall 2015 will continue its work by researching other local businesses, with the eventual aim of taking this project state- and eventually region-wide.
Project Collaborators:
Bartow Elmore (History), Muzel Chen (ADHC), Emma Annette Wilson (ADHC), Brett Spencer (formerly University Libraries)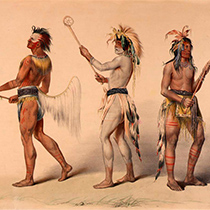 Native American History Digital project
This project houses work done by students in Heather Miyano Kopelson's HY300 course, examining the histories of hundreds of indigenous peoples in North America from early human habitation to the present day, with a focus on those residing in what is now the United States and Canada. Students are exploring Native American history in numerous different ways, all of which are displayed in this website, including analysis of primary source materials from archives to give a first-hand understanding of this complex and wide-ranging subject from many different angles, to the creation of an interactive map of significant historical locations in Native American history such as nearby Moundville, AL. Students are also contributing entries to a detailed timeline of important events in Native American history. This website will be added to by student in multiple future iterations of this course, to foster a learning community of participants in HY300 over time, and to create a valuable public resource about Native American history.
Project Collaborators:
Heather Miyano Kopelson (History), Muzel Chen (ADHC), Emma Annette Wilson (ADHC)