Postcards from Europe at War
Postcards from Europe at War
Valentine J. Oldshue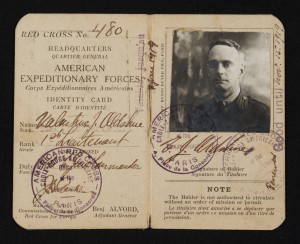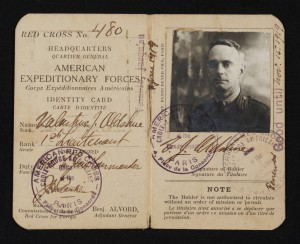 While in France, Valentine Oldshue was affiliated with an American hospital, but he also worked for the Red Cross and was a correspondent for the American Legion. Since he was a writer by trade, his collection is an especially good resource about the period.
For example, if you want to learn about the ambulance service he worked for, read his pamphelet What American Ambulances are Doing in Paris.
Looking over the collection, you can also get a sense for how militarized the area had become, even though it was dozens of miles from the front. Moving around the country required so many identification papers, passports, and other passes. Some relate specifically to his role as a journalist. (Click on the thumbnails below to see full images.)
But the bulk of the collection is postcards Oldshue sent from Europe to Catherine Wilson. Some have illustrations on the back, but a good many feature photography, either normal tourist scenes or scenes from wartime France. Check out our HistoryPin tours of Oldshue's postcards, where you can follow his 1915 and 1916 travels in France and Switzerland, as well as his 1919 journey home, which took him from France to the U.S. … by way of Italy and Albania?
WWI Postcards of Valentine Oldshue: 1915-1916
WWI Postcards of Valentine Oldshue: 1919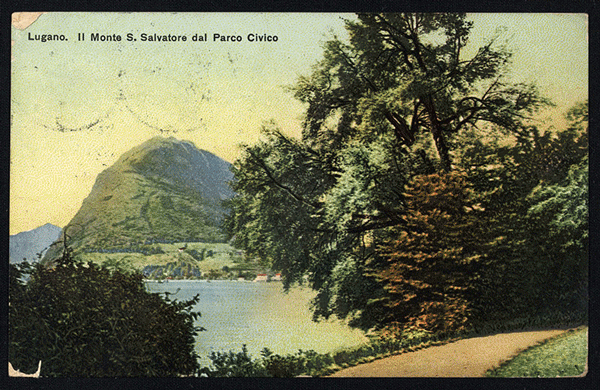 ---
Reference
Valentine J. Oldshue Papers. W.S. Hoole Special Collections Library, University Libraries Division of Special Collections, The University of Alabama. Accessed July 15, 2014. http://purl.lib.ua.edu/18617
---